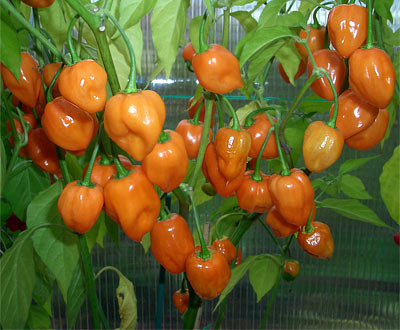 Ingredients
5 habanero chiles, roasted
4 amarillo chiles
3 scallions, finely chopped
1 grapefruit, juiced
1 lime, zested and juiced
1 bunch cilantro, leaves picked and chopped
Salt and pepper
Preparation
Soak the habanero and amarillo chiles in hot water for approximately 10 minutes. Remove the chiles from the water and scrape and deseed them.
Place the chiles into a food processor and add enough of the soaking liquid to cover a quarter of the way. Puree into a fine paste.
Place the puree into a bowl and add in the chopped scallions, fruit juices, lime zest, and chopped cilantro. Mix well, season with salt and pepper, and serve warm.