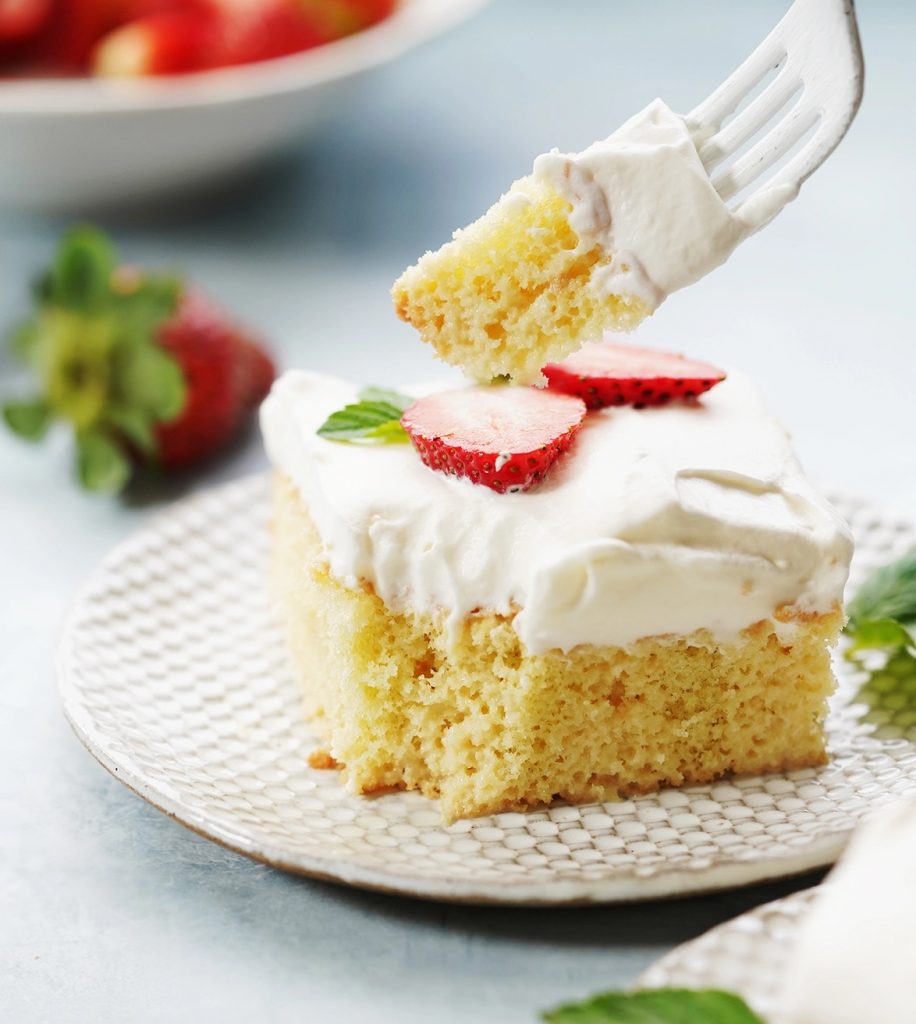 Shortcut version!
Ingredients:
Cake-
1 package butter recipe golden cake or yellow cake mix (regular size)
3 large eggs, room temperature
2/3 cup milk
1/2 cup butter, softened
1 teaspoon vanilla extract
Topping-
1 can (14 ounces) sweetened condensed milk
1 can (12 ounces) evaporated milk
1 cup heavy whipping cream
Whipped cream-
1 cup heavy whipping cream
3 tablespoons confectioners' sugar
1 teaspoon vanilla extract
Garnish-
2 cups sliced strawberries (optional)
Preparation:
Preheat oven to 350°. Grease a 13 x 9-in. baking pan. (I used 11 x 8 and it worked fine).
In a large bowl, combine cake mix, eggs, milk, softened butter and vanilla; beat on low speed 30 seconds. Beat on medium 2 minutes. Transfer to prepared pan. Bake 30-35 minutes or until a toothpick inserted in center comes out clean. Cool in pan on a wire rack 20 minutes.
In a 4-cup measuring cup, whisk topping ingredients until blended. Using a skewer, generously poke holes in top of warm cake. Pour milk mixture slowly over cake, filling holes. Cool 30 minutes longer. Refrigerate, covered, at least 4 hours or overnight.
In a bowl, beat cream until it begins to thicken. Add confectioners' sugar and vanilla; beat until soft peaks form. Spread over cake. Finish with sliced strawberries.
From Taste of Home