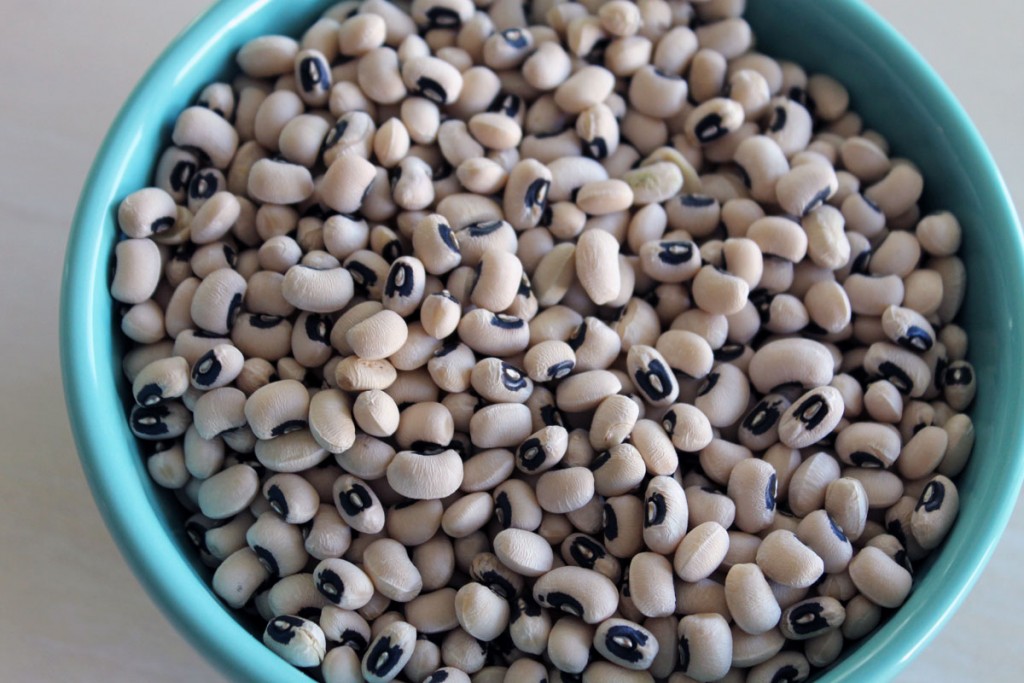 Ingredients
Two 6-ounce ham hocks, or one large (or salt pork)
2 Tbsp vegetable oil
1/8 pound Homemade Tasso or other ham or sausage, chopped (about 1/2 cup)
1 cup chopped yellow onions
1/2 cup chopped green bell peppers
2 Tbsp minced garlic
1 tsp salt
1/2 tsp freshly ground black pepper
1/4 tsp cayenne
2 bay leaves
1 pound dried black-eyed peas, rinsed and picked over
2 quarts Chicken Stock or canned low-sodium chicken broth
2 Tbsp minced fresh flat-leaf parsley
Preparation
With a sharp knife, score the fat on the ham hocks with 1/4-inch-deep slashes.
Heat the vegetable oil in a large heavy stockpot over medium-high heat. Add the tasso and cook, stirring often, until heated through, about 3 minutes. Add the onions and bell peppers and cook, stirring often, until softened, about 4 minutes. Add the ham hocks, garlic, salt, black pepper, cayenne, and bay leaves. Cook, stirring often, for 2 minutes.
Add the black-eyed peas and chicken stock. Bring to boil over high heat. Reduce the heat to medium-low. Simmer uncovered, stirring occasionally, until the peas are tender, 45 minutes to 1 hour, skimming off any foam that forms on the surface.
Remove the bay leaves and discard. Cut the meat from the ham hocks, discarding the skin and bones. Return the meat to the pot. Stir in the parsley.
Serve hot with rice and corn bread.
Makes 6 to 8 servings