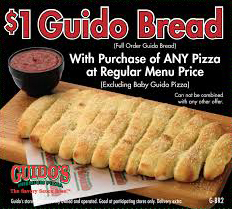 If you are tight on time, you can substitute 2 cups of your favorite plain tomato sauce for the Simple Tomato Sauce. Two cups of fresh bread crumbs can be substituted for the panko (they will shrink as they toast). Because these cutlets are breaded, we found that one cutlet per person was plenty—but try to buy the largest chicken breasts you can to ensure good-sized portions.
Ingredients
1 1/2 cups panko (Japanese-style bread crumbs)
1 tablespoon olive oil
1 ounce grated Parmesan cheese (about 1/2 cup), plus extra for serving
1/2 cup unbleached all-purpose flour
1 1/2 teaspoons garlic powder
Table salt and ground black pepper
3 large egg whites
1 tablespoon water
Vegetable cooking spray
3 large boneless, skinless chicken breasts (about 8 ounces each), trimmed of excess fat and sliced into cutlets
2 cups tomato sauce , warmed (see below)
3 ounces shredded part-skim mozzarella cheese (about 3/4 cup)
1 tablespoon minced fresh basil
1 (28-ounce) can diced tomatoes
4 medium cloves garlic , minced or pressed through a garlic press (about 4 teaspoons)
1 tablespoon tomato paste
1 teaspoon olive oil
1/8 teaspoon red pepper flakes
1 tablespoon minced fresh basil leaves
Table salt and ground black pepper
1. Adjust an oven rack to the middle position and heat the oven to 475 degrees. Combine the bread crumbs and oil in a 12-inch skillet and toast over medium heat, stirring often, until golden, about 10 minutes. Spread the bread crumbs in a
shallow dish and cool slightly; when cool, stir in the Parmesan.
2. In a second shallow dish, combine the flour, garlic powder, 1 tablespoon salt, and 1/2 teaspoon pepper together. In a third shallow dish, whisk the egg whites and water together.
3. Line a rimmed baking sheet with foil, place a wire rack on top, and spray the rack with vegetable oil spray. Pat the chicken dry with paper towels, then season with salt and pepper. Lightly dredge the cutlets in the flour, shaking off the
excess, then dip into the egg whites, and finally coat with the bread crumbs, Press on the bread crumbs to make sure they adhere. Lay the chicken on the wire rack.
4. Spray the tops of the chicken with vegetable oil spray. Bake until the meat is no longer pink in the center and feels firm when pressed with a finger, about 15 minutes.
5. Remove the chicken from the oven. Spoon 2 tablespoons of the sauce onto the center of each cutlet and top the sauce with 2 tablespoons of the mozzarella. Return the chicken to the oven and continue to bake until the cheese has melted,
about 5 minutes. Sprinkle with the basil and serve, passing the remaining sauce and Parmesan separately.
Simple Tomato Sauce Preparation
Pulse the tomatoes in a food processor until mostly smooth, about ten 1-second pulses; set aside. Cook the garlic, tomato paste, oil, and pepper flakes in a medium saucepan over medium heat until the tomato paste begins to brown, about 2 minutes. Stir in the pureed tomatoes and cook until the sauce is thickened and measures 2 cups, about 20 minutes. Off the heat, stir in the basil and season with salt and pepper to taste. Cover and set aside until needed.
Chicken Cutlet Preparation
Tenderloins tend to fall off or disintegrate during pounding, so they are best removed and reserved for another use.
Halve breasts horizontally to form two cutlets. Cut this way, they need little or no pounding. If pounding, follow steps for small breasts.
For Small Breasts
Pour 1/2 teaspoon vegetable oil in the center of a sheet of plastic wrap. Turn one cutlet in the oil to
coat. Top with a second sheet of plastic wrap and pound gently to an even 1/4 inch thickness. Repeat with remaining cutlets, adding additional oil as needed.
Coat the dry chicken breast – liberally and evenly with flour before spanking the excess off, leaving only the barest film.
Using tongs, dip the floured breast in the egg wash, taking care to coat the entire surface before letting the excess drip back into the pan.
Good crumb depth is essential for an even, dry coating. Toss the chicken in the crumbs to coat and then press with fingers for even distribution.
Serves 6