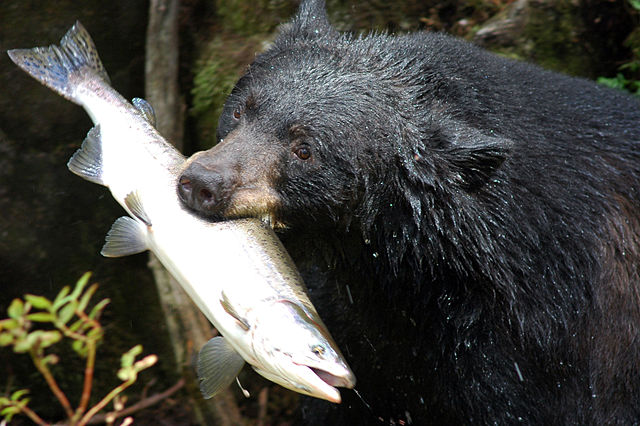 Ingredients
2 packages (2 x 10 oz) frozen spinach, thawed
1 Tbsp. olive oil
1/4 cup minced shallots
2 tsps. minced garlic
5 sun­dried tomatoes, chopped
1/2 tsp. salt
1/4 tsp. red pepper flakes
1/4 tsp. freshly ground black pepper
1/2 cup part­skim ricotta
4 skinless salmon fillets (6 oz each), rinsed and patted dry
Preparation
Heat oven to 350°. Squeeze spinach of excess liquid. Set aside.
Heat oil in a large skillet over medium heat. Add shallots; cook, stirring, until soft, about 3 minutes. Add garlic; cook 1 minute more. Add spinach, tomatoes, salt, pepper flakes and pepper; cook, stirring, 2 minutes more.
Remove from heat; let cool 15 minutes.
Add ricotta; stir to combine. Add extra salt and pepper.
Pile spinach mixture on top of fillets.
Put fillets on a rimmed baking sheet or in a glass baking dish; bake until cooked through, 20-25 minutes.
Do it with Quinoa pilaf.
From self.com.