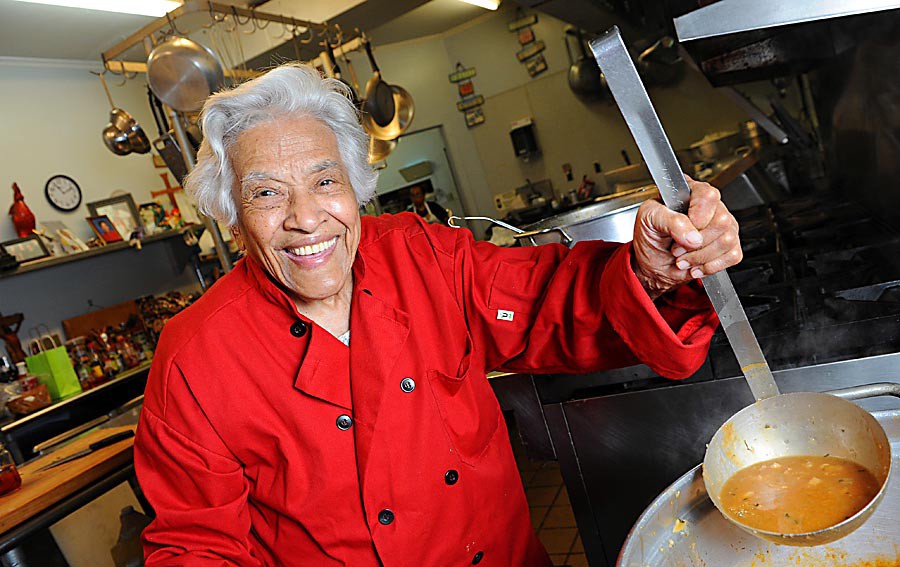 Ingredients
6 tbsp unsalted butter
1 1/2 cups yellow onions, finely chopped
3/4 cup green bell pepper, finely chopped
3/4 cup celery, finely chopped
1/2 tsp salt
1/4 tsp cayenne
2 bay leaves
1 tsp garlic, minced
1/2 cup green onions, finely chopped green tops and whites
1/4 cup parsley, finely chopped
1/2 cup chicken or vegetable stock (or canned low-sodium chicken broth)
6 cups stale French bread, cubed
1 large egg
1 pint fresh oysters, drained, and their strained liquor
1 cup Parmesan cheese (grated)
Preparation
Preheat oven to 200°. Arrange bread on sheet pan and place in oven to dry, about 45 minutes or until crisp.
Heavily butter a 2-quart baking dish with 1 tablespoon of the butter and set aside.
Melt the remaining 5 tablespoons of butter in a large, heavy saucepan over medium-high heat. Add the onions, bell pepper, celery, salt, cayenne, and bay leaves to the pan and cook, stirring, until the vegetables are soft, about 3 minutes. Add the garlic, green onions, and parsley, and cook, stirring constantly, for 1 minute. Stir the chicken stock and the oyster liquor into the vegetables and simmer until heated through. Turn heat to low, add oysters and cook until ends of oysters start to curl, 2-3 minutes. Remove from heat.
Add the bread cubes and stir well to incorporate. Break the egg into the mixture and stir well, then add the cheese. Pour the oyster dressing into the prepared pan and refrigerate at least 1 hour (can be prepared the day before).
Cover with foil and bake in 350º oven until golden brown and bubbling on top, about 30 minutes. Remove foil and bake another 10 minutes or until top is golden and bubbly.
Remove the pan from the oven and let rest for 10 minutes before serving.
Serve 6-8
Recipe excerpted from Prime Time Emeril