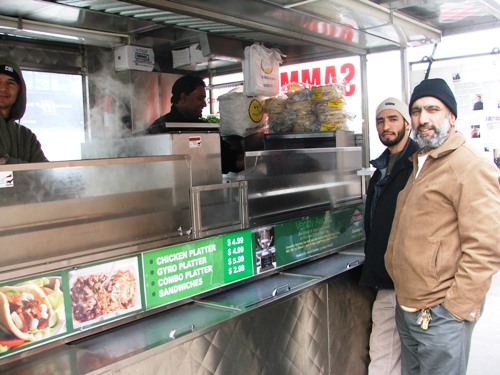 Ingredients
Green Masala
2 bunches Cilantro
3-4 Seranno peppers
2 Tbsp dried fenugreek leaves
1 Tbsp green Peppercorns
1 Tbsp lime pickle, finely chopped (or sweet lemon pickle?)
1/2 cup green papaya (under-ripe), chopped
1/2 cup mustard oil (or vegetable oil)
8 cloves garlic
2 inch piece ginger
1 tsp. salt
2 Tbsps yogurt
Chicken
2 lbs. boneless chicken thighs, cut into 2-inch pieces
salt, to taste
Preparation
Place all ingredients for green masala in food processor and blend until mixture is grainy in texture.
Marinate chicken pieces in masala paste and refrigerate a few hours or overnight.
Skewer the chicken onto wood or metal skewers and grill on a hot grill about 4-5 minutes on each side.
Do it with couscous tabouleh.