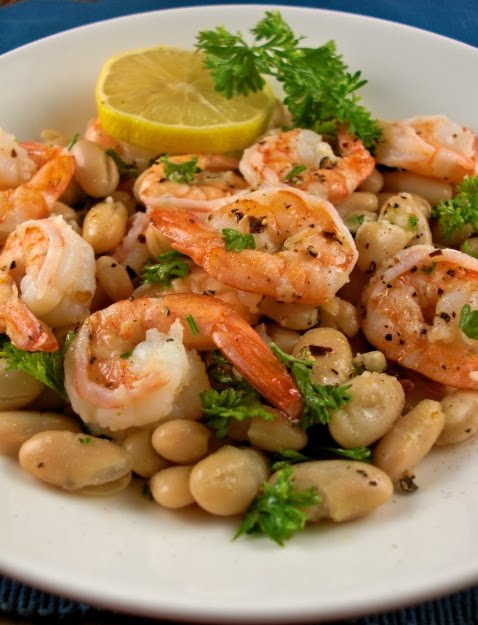 Ingredients
1 lb. lima beans, soaked overnight
3 lbs. head-on medium shrimp
1 smoked ham hock
6 cups chicken stock water
1/2 lb. pork (or turkey) tasso, diced
1 lb. smoked sausage, sliced
1/2 cup onion, chopped
1/2 cup bell pepper, chopped
1/4 cup celery
1/4 cup green onion
1 jalapeño
4 cloves garlic, minced
1/4 cup fresh parsley
thyme, to tase
Joe's, Tony's (creaole seasoning)
Roux
1/4 cup vegetable oil
1/4 cup flour
Preparation
In big stock pot, cover ham hock with chicken stock water, simmer on low for 1 hour.
Peel shrimp, reserving 1/2 shells and heads. Dash shrimp with creole seasoning and place in fridge. Place shells and heads in pot with 6 cups water, bring to a boil, lower to a simmer and cook for 30 minutes. Skim impurities that rise to surface.
Make a medium dark brown roux in heavy stock pot or dutch oven. After roux has reached proper brownicity, fold in onion, bell pepper, celery, green onion, jalapeño, garlic, and thyme. Cook 5 minutes, stirring constantly.
Turn up the heat on the roux mixture and add beans, meat. Slowly cover with strained shrimp stock and ham hock stock. Add hock ad-hoc. Bam!
Simmer for 1 to 1 1/2 hrs, skimming impurities that rise to surface.
Add shrimp and simmer for 20 more minutes, or until pink.
Serve over rice, and top with parsley before serving. Whip up some cornbread, too. You won't regret it.