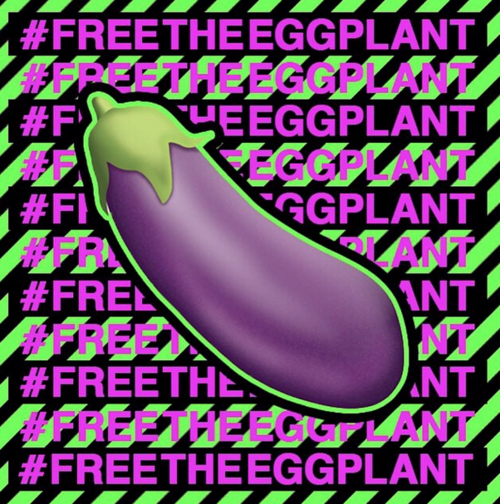 Alone or stuffed in a bell pepper, this dirty rice is the real ish. Ron, upon tasting, said this rice was "mad light, but mad good".
Ingredients
1 Tbsp vegetable oil
1/2 lb. ground pork
1/2 lb. ground beef
1 cup onion, chopped
1/2 cup bell peppers, chopped
1/2 cup chopped celery
2 1/2 tsp. salt
1 tsp. cayenne
1 large eggplant, peeled and cut into 1-inch cubes (~ 2lbs)
1 cup water
6 cups cooked long-grain rice
2 Tbsp. chopped parsley
Preparation
Heat oil in a large saucepan over medium-high heat and brown the pork and beef. Add the onions, bell peppers, and celery and cook for bout 5 minutes, or until the vegetables are wilted. Add the salt, cayenne, eggplant, and water. Cook, stirring often, for about 10 minutes.
Reduce the heat to medium and cook, uncovered, stirring occasionally, for about 30 minutes, or until eggplant is very soft. With a spoon, mash the eggplant against the side of the pot.
Add the rice and parsley. Mix thoroughly, breaking up any clumps. Heat until rice is warmed through. Serve Immediately.
Makes 8 servings