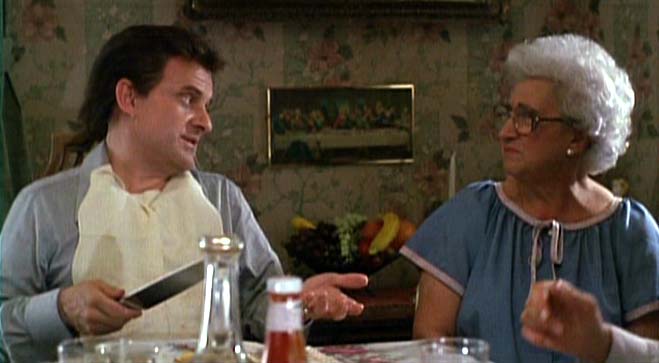 Ingredients
1 package fettuccine
1 large red bell pepper
1 large green bell pepper
1 large onion, thinly sliced
3 Tbsps olive oil
1 tsp. dried basil
1 lb. Italian sausage, sliced into 4 pieces
1 3/4 cups (14 1/2 oz can) diced tomatoes in juice
grated parmesan cheese
Preparation
Preheat oven to 450˚. In 13 x 9 x 2 baking dish, toss peppers, onion and basil in olive oil and spread in even layer. Add sausage pieces.
Bake 25 minutes, uncovered, stirring once or twice.
Stir in tomatoes and juice and bake 10 more minutes.
Cook pasta. Drain.
Remove sausage, cut into thin slices, and return to pepper mixture.
Combine pasta and pepper mixture, toss, and sprinkle with parmesan cheese.